You've got your wood lathe. Purchased a few turning tools. Now what? We've compiled 7 of our favorite woodturning projects for beginner woodturners.
Choose your first project based on the skills you want to master, tools you have on hand, or level of difficulty.
M42 HIGH SPEED STEEL
It's no wonder M42 is favored across industries. A distinct cobalt additive bumps M42's red hardness off the charts, ensuring impressive wear resistance. And M42's tight molecular structure produces a finer, sharper edge. Less time at the grinder - cleaner cuts at the lathe.
Practical Bottle Stoppers
Not only are bottle stoppers handy to have around, but they make an excellent, hand-made gift. Stoppers are quick to turn, and, because they only require a small square of wood, are an excellent choice for beginner turners (scrapping a small block of wood is far less expensive than a larger blank).
Suggested Equipment
Faceshield

Wood block

Bottle stopper kit

Spindle roughing gouge

Parting tool

Spindle gouge
Difficulty Rating: 3 out of 10
The Simple Wooden Box
The simple box is a blank canvas with great potential for detailed accents and creativity. It is an excellent project to practice spindle skills and stretch your artistic style.
Starting with shallow, wide boxes will help you master interior cuts. Make sure to slow down as you create the fit between the lid and the base, and don't become discouraged if it takes a few tries to get the right fit. Before you know it, you'll have more boxes than you know what to do with.
Skills Learned
Planing and detailed skew chisel work

Shaping with a spindle gouge

Creating coves & beads

Finishing with a round nose (bowl) scraper
Difficulty Rating: 7 out of 10
The Classic Wooden Pen
Pens are a favorite project of many turners, beginners and otherwise! The variety of pen blanks, both wood and acrylic, and pen kits, mean the options are endless.
Pen turning will allow you to master basic roughing and shaping cuts with a spindle gouge . You'll learn to "ride the bevel" and apply the appropriate pressure depending on the type of cut. Because you are turning between centers (both ends of the wood are secured), vibration is minimal.
Difficulty Rating: 2 out of 10
The Iconic Bowl
An iconic woodturning project, the bowl is satisfying to create and elegant to show off or give away.
Start with small, shallow bowls (about 8" diameter) with a large opening. These characteristics will provide easy access for shaping the interior of the bowl and allow you to focus on mastering the cuts. Another way to ease the learning curve is to turn your first few bowls out of soft, forgiving green wood.
And, as with any new skill, be patient. Even experienced bowl turners end up throwing finished peices into the scrap pile. Learn from your mistakes, practice, practice, practice, and you'll have a hand-made salad bowl sitting on your dining table in no time.
Suggested Equipment
Face shield

Bowl blank

Chuck & jam chuck

5/8" or 1/2" bowl gouge

1" round nose (bowl) scraper
Skills Learned
Roughing & shaping with a bowl gouge

Creating a foot

Finishing with a scraper

Creating & using a jam chuck
Difficulty Rating: 8 out of 10
The Timeless Goblet
In his thourough video tutorial, Mike Waldt demonstrates a fairly tall goblet, but using the basic techniques he presents, you can shape your goblet however you desire.
A thicker stem will result in less chatter, and a wider, shallower cup will make the interior turning less rigerous. This project is excellent for sharpening your spindle skills, as the spindle gouge is used extensively throughout.
Skills Learned
Extensive shaping with a spindle gouge

Detailed work with a spindle gouge

Finishing with a round nose (bowl) scraper)
Difficulty Rating: 5 out of 10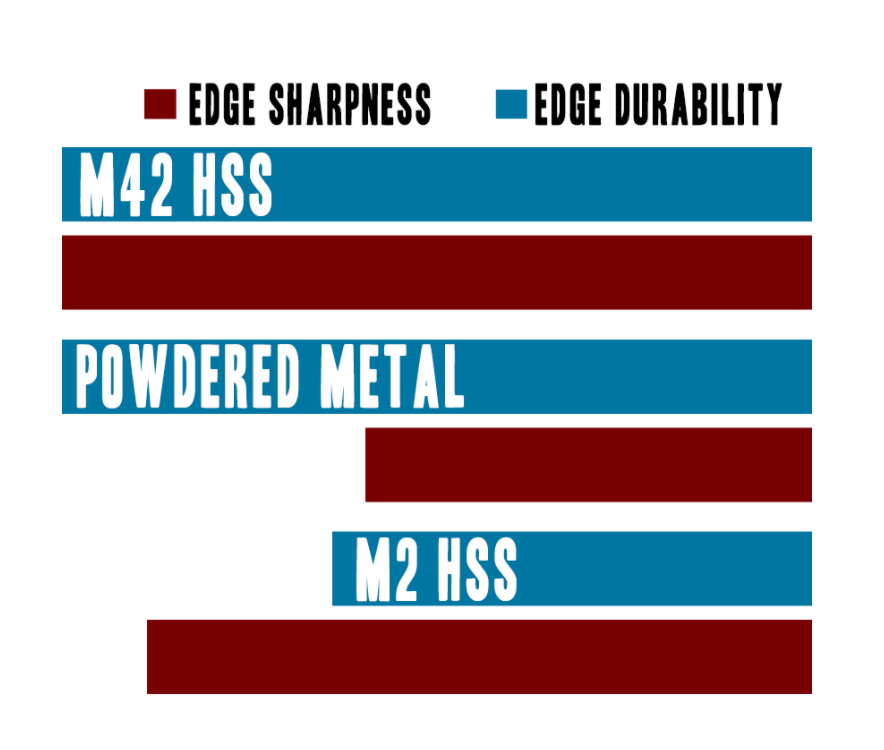 HANDLES & ADAPTERS
Experience comfort and control at your lathe. Aluminum is the perfect weight for a balanced, even feel. And our patented handle shape fits your hand.
Three sizes of aluminum adapters provide complete interchangability and easy removal for sharpening.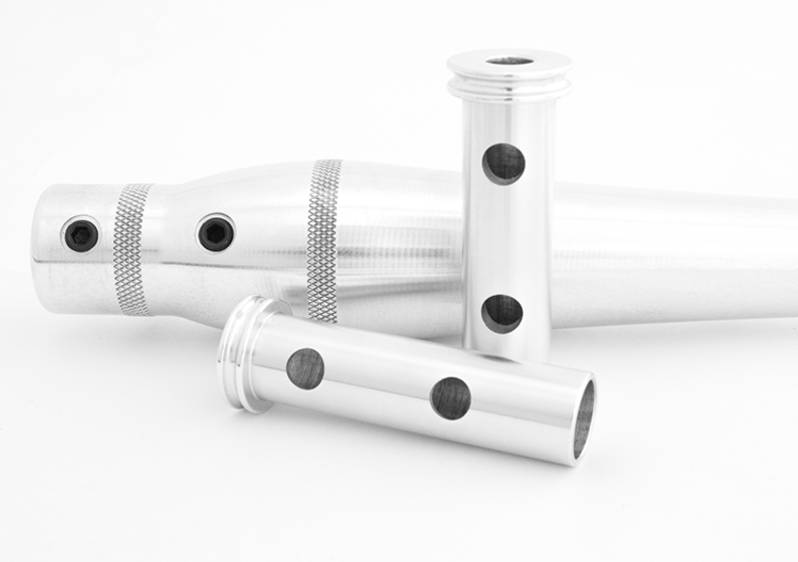 ---
MANUFACTURING EXPERTISE
40 years of manufacturing expertise is the foundation of every Carter & Son tool.  
Fueled by meticulous designs (such as a round tang for enhanced stability and strength), attention to key details (like our hand-polished flute), and pursuit of innovation (100% interchangeability), your Carter & Son tools' performance will exceed your expectations with every trip to the lathe.